Welcome to the PRIMACON GmbH
Corporate Philosophy
Ultramodern powerful machining centers in micro precision are our trademarks.
The Primacon GmbH develops and manufactures advanced, high-performance machining centers for micro technology with an accuracy less than 0.001 mm for 20 years.
Continuous innovation - was, is and will always be important to us. Proven self-questioning, optimizing and perfecting is our philosophy.
Highly motivated, well-trained and experienced staff contributes to the success of the company.
They have made the Primacon GmbH to what it is today - a successful company in the high-precision machine tool industry.
High employee loyalty and identification with our company guarantee high quality products.
In order to keep the identification with our company and our products high, the Primacon GmbH your employees forms continuously. Highly trained employees are the capital of our company.
Our technique is of the first hour with your side and supported by high level of expertise, experience and cutting-edge tools. We see it as our task and challenge to implement all your requirements and ideas into action.
Continuous exchange of ideas and development process guarantees latest technology as well as energy-efficient machines.
It is important for us to offer our customers machines that are in line with environmental standards.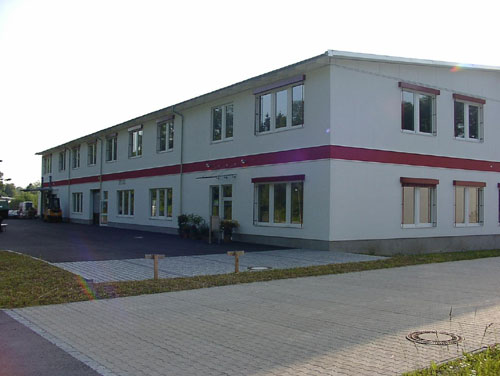 The Primacon GmbH is proud to provide you with this team
Yours Sincerly,
Primacon GmbH
Dipl.-Ing. (FH) Stefan Linder
(General Manager/CEO)